Consensus 2024
Missed the Super-Early Bird Rate?
More deals are coming soon
May 29 - June 1 • Austin TX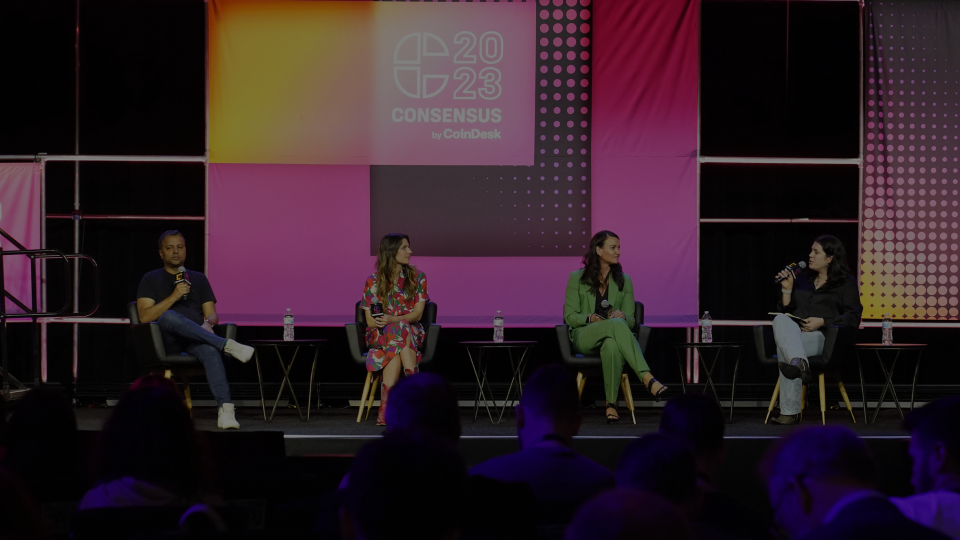 Best of Consensus 2023: Sneak Peek
Here is a selection of the most attended sessions from Consensus 2023. Watch on-demand with a free CoinDesk account.
Watch highlights from Consensus 2023!
What Is Consensus?
Consensus is the world's largest, longest-running and most influential gathering that brings together all sides of the cryptocurrency, blockchain and Web3 community.
There could not be a more important time than now to do so. In the wake of the most tumultuous year in crypto history, it is a time to rebuild.
Since its inception in 2015, Consensus has served as grounds for calibration, collaboration and resolution for thousands of professionals and builders from around the world forging the future of finance and the new digital economy.
Consensus 2023 is a call to action for developers, investors, founders, policymakers, brands and others to come together and find solutions to crypto's thorniest challenges and finally deliver on the technology's transformative potential.
Read more