Using DESK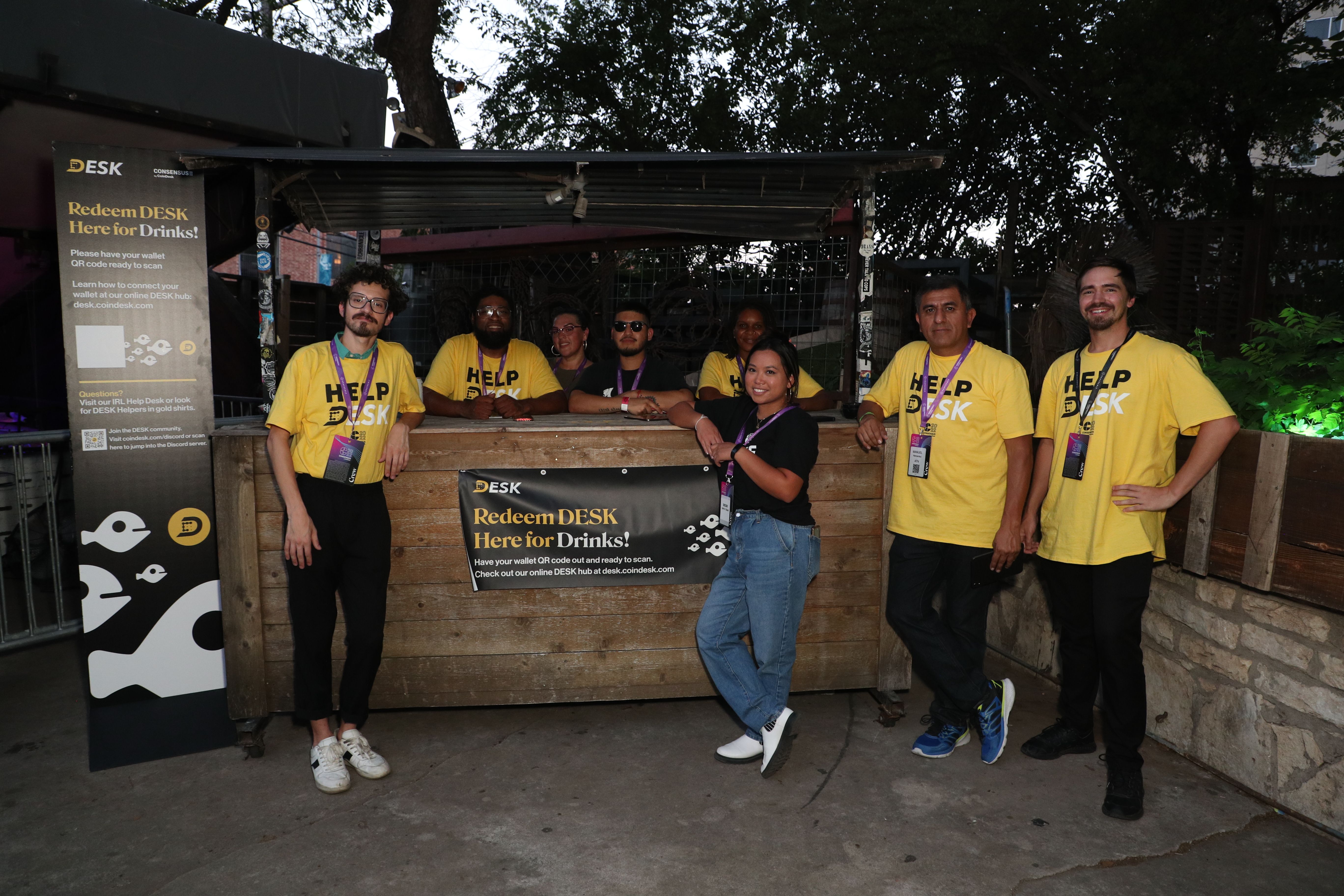 Set up Your CoinDesk Account
If you purchased your pass to Consensus 2023, you automatically have a CoinDesk account. If someone bought your pass for you, create a CoinDesk account at the link below.
Connect Your Crypto Wallet
You have the option to connect your crypto wallet, which will allow you to send your DESK to your private wallet. You can use Bitski, Coinbase, MetaMask and any other wallet that supports Polygon. Visit the DESK Hub for step-by-step instructions on how to do this. As DESK runs on the Polygon blockchain, make sure you have some MATIC tokens for gas fees to be able to transfer.
Learn More About DESK Ahead of Consensus
Explore the DESK Hub for how-to guides in DESK EDU, quest claim opportunities, a Help button to get personal support and more. Race to earn DESK rewards and snag limited, one-of-a-kind experiences by swiping from the Home tab to the Journey: Consensus 2023 tab.