What Is Consensus?
As the world's largest, longest-running and most influential gathering of the many, differing elements that make up the crypto community, Consensus has always sought to live up to its name. We bring this disparate, freewheeling, innovative community together to confront its differences, grapple with its challenges, and find agreement on how to best seize the opportunities this technology presents.
There could not be a more important time than now to do so.
In the wake of the most tumultuous year in crypto history, it is a time to reflect, a time to rebuild, a time to remember why we're here.
Unrecognized in the alarming headlines, real innovation continues and, if anything, is accelerating around this technology, regardless of a wrenching downturn in token prices.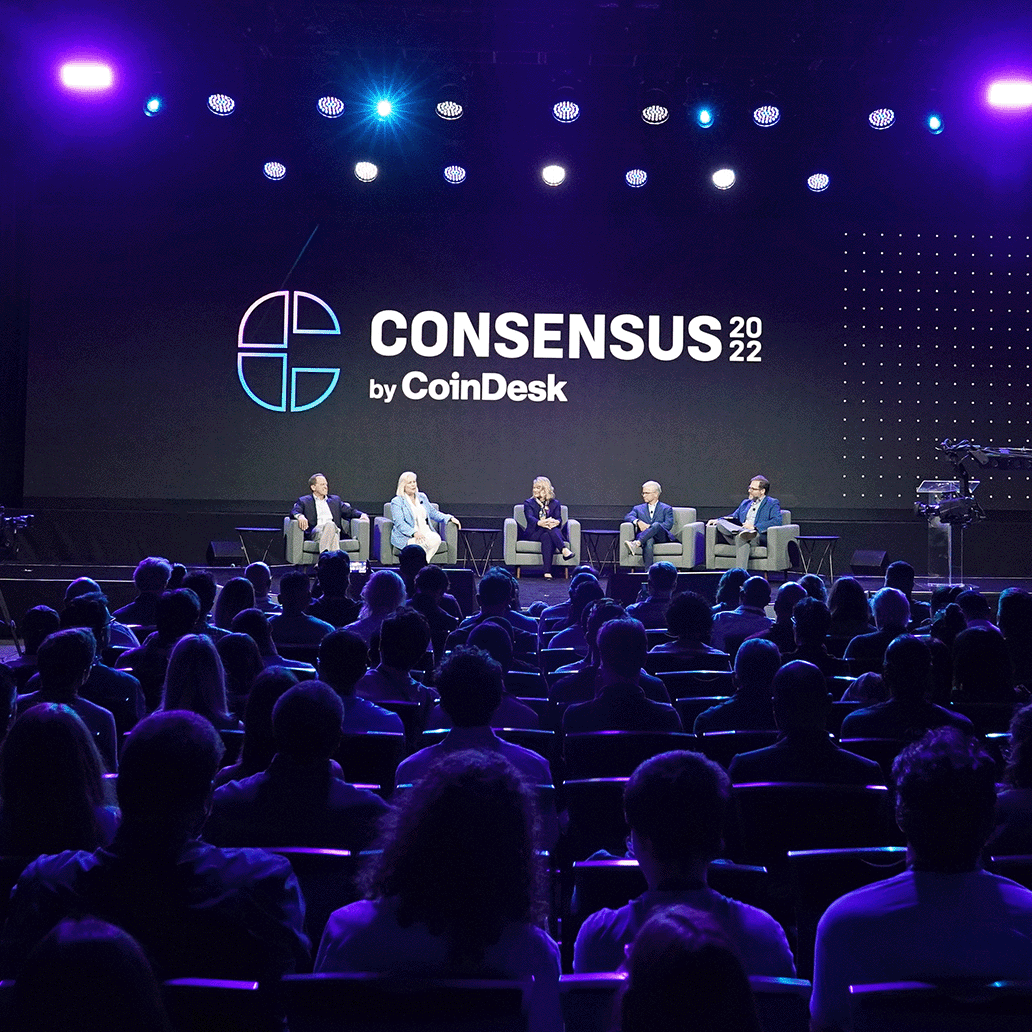 Where Vision Meets Passion
At CoinDesk's flagship event, developers, investors, founders, brands, policymakers and more will converge on Austin, Texas to take stock of how the crypto industry lost its way and how the technology can finally deliver on its potential.
Beyond all the onstage conversations you're used to watching at Consensus, this year we're adding something new and timely: Private workshops to find solutions to crypto's thorniest challenges. After the event, we will publish the findings of these deliberations in CoinDesk's first Consensus of Consensus Report.
Consensus 2023 is where vision meets passion from those looking to learn and build together. Will you join us in this vital undertaking?